The cap column is designed to produce aromatic strong drinks at home. Allows you to qualitatively cut off the "heads" and "tails", while maintaining the organoleptic of the feedstock. In one distillation, the result is superior to that which can only be achieved by multiple fractional distillation in a conventional moonshine still.
Levels 2-6 – for aromatic cask distillates from fruit and berry or grain raw materials.
4-8 levels – for regular sugar mash.
8-12 levels – GOST distillates with a strengthening of 93-94.8% vol. for the alcohol base of blended drinks.
To increase the number of cymbals, you just need to buy more sections, which we offer as a separate accessory.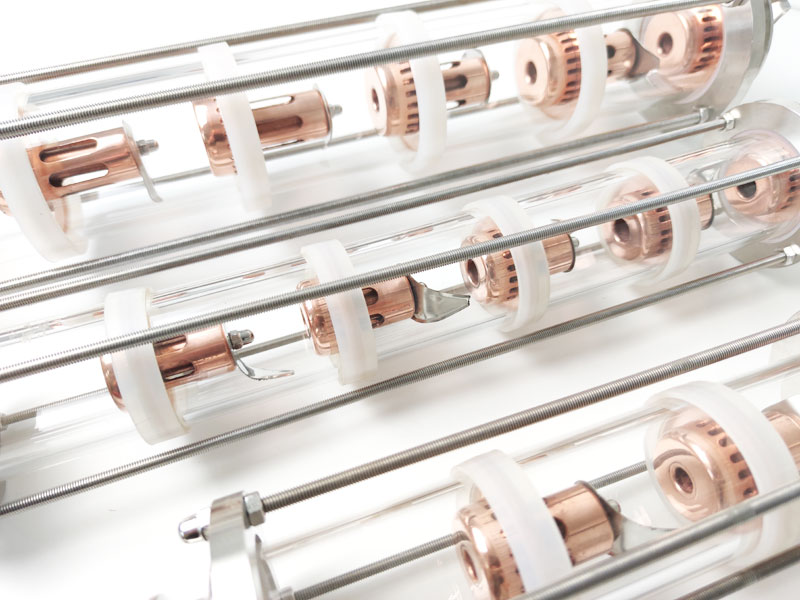 Feature
Column specifications
The productivity of the column depends on the required quality and strength of the drink, the composition of the mash entering the distillation.
| | |
| --- | --- |
| | MSV-040 |
| Distillate, % vol. | 65…85 |
| Heat power, max, kW | 7,5 |
| Diameter, inch | 4 |
| Recommended boiler, liter | 70…100 |
| Total height, mm | 865 |
Pot still Maximus:
– 2″ condenser SS304;
– 2″ 90° bend SS304;
– 2″ 90° bend with connector SS304;
– 2″-4″ reducer SS304;
– 2″ spout SS304;
1 set
Bubble column:
– 4″ dephlegmator SS304;
– 4″ bubble section – 4 pcs.;
– 4″ copper plates – 4 pcs.;
– copper bubble caps – 4 pcs.
1 set
Tri-Clamp:
– 2″ silicone gasket – 4 pcs.;
– 2″ tri-clamp – 4 pcs.;
– 4″ silicone gasket – 6 pcs.;
– 4″ tri-clamp – 6 pcs.
1 set
Accessories:
– hose PU – 4 meters;
– union Y-shaped push-in fitting – 2 pcs.;
– elbow push-in with throttle check valve – 2 pcs.;
– straight push-in fitting – 2 pcs.
1 set
Gauges:
– digital thermometer.
1 pcs